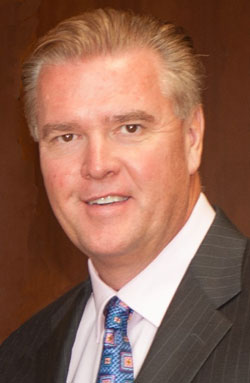 Anthony S. Roberts, ChFC®, CSA
Welcome and Thank You for visiting our website!
Our goal is for you to find the information necessary that allows you to make clear and concise decisions regarding your financial future.
We have teamed with noted economists and professors from some of the best universities in the world that share our thoughts of providing you the optimum results when planning your retirement.
Many years ago as a young boy growing up on a farm in Kentucky I was taught the value of planning today for tomorrow's success. From there I went on to earn a Mathematics degree from the University of Kentucky and thus the foundation for being a problem solver.
You see I feel all of us have the right to a better future, a better retirement and a better life BUT are we willing to be accountable for what has to be done today in order to allow the compound effect to take hold for tomorrow…..This is what we try to accomplish for our clients.
For over 30 years, I have been involved in the wealth management, insurance and planning profession. It is one that I have passion and have continued to enhance through continuing education and the earning of such Professional Designations as the Certified Senior Advisor (CSA) certification and the Chartered Financial Consultant (ChFC) designation.
My wife and I recently celebrated our 29th wedding anniversary and we have two spectacular daughters. We have been members of Southeast Christian Church in Louisville, Kentucky for over twenty years and truly believe that faith, family and giving back to the community are cornerstones to our beliefs.
Thank you once again for your time and consideration and please submit any questions or inquiries to us for response.
Kind regards and May GOD Bless,
Anthony S. Roberts, ChFC®, CSA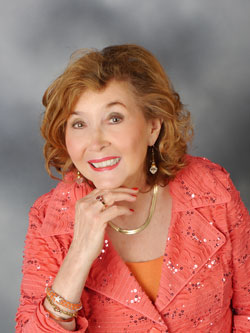 Virginia S. Hibbs, LUTCF, CIC
Welcome and Thank You for visiting our website!
My mission is to provide the families and businesses we serve with innovative retirement income strategies, solutions that result in clarity, security, and overall retirement income health. Making strong commitments to our clients and building life-long relationships are tenets of success at A. Roberts & Associates, Inc.
I hold a life and health insurance license in Kentucky and am a member of the Life Underwriters Training Council. Receiving my designation as a Certified Insurance Counselor, I have been a member of the National Association of Insurance and Financial Advisors since 1980.
I bring a wealth of knowledge and experience with me, which includes:
37+ years of insurance experience in the Louisville, KY area.
BA from Randolph-Macon Woman's College.
Licensed in life and health insurance.
I have years of experience in the insurance services industry and am available to provide insight and critical commentary on a variety of retirement income tools. Over the years, I have shared my knowledge with thousands of people in seminar and workplace settings, as well as, through one-on-one consultations at my office. If you have any questions, please feel free to contact us today!
Cordially,
Virginia S. Hibbs, LUTCF, CIC
Our staff is here to serve you and your needs. They bring to our office years of administrative experience and work alongside the agents to keep the office running smoothly.
Sheri Howard, Executive Assistant
Elita Roberts, Event Coordinator